I am two weeks into my personal fitness challenge and things are going well despite my health trying to get in the way. I have been doing yoga every day and it is getting easier, I feel my body moving better, though balance is an issue for me some days. I still do the best I can each day and keep showing up at the mat. I am also trying to keep up with my daily step goal, though I have missed the mark there some days as I continue to add other exercises to my routine. I am adding abs on most days, and alternating legs and arms, trying to build muscle and strength.

Last Monday I actually went to the gym for the first time in forever. I went with someone younger and in better shape than me, but I didn't die. Okay abs almost killed me, but I was pleased to see that my legs are still strong! As soon as I can logistically figure out how to get to the gym on a regular basis I will be joining and going as often as I can. It felt good to do a serious workout.

I have also been making an attempt to eat healthier of late, this included eating more vegetarian meals. Of course I still have a burger a week, but hey a girl can't be perfect! Still, small steps will hopefully lead to big changes. I have managed to lose about 3.3 pounds in the past two weeks and I hope to see the scale moving lower and lower.

Powered by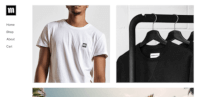 Create your own unique website with customizable templates.