A couple of times this year I have tried to start a consistent exercise program, only to be derailed by health and life. And that is how I find myself starting over once again. Sometimes falling off the exercise wagon makes me feel like a loser, but I always manage to pick myself back up and again and start over. As long as I keep trying I am making forward progress.

Now I am still suffering from some long term health issues, so this time I am starting off smaller and building as my body will let me. That means I'm mainly focusing on walking and getting my steps back up and doing yoga on a daily basis again. I think that I what I am going to focus on until the end of the year. Maybe if I ease my body into exercise, I can start to add more after the new year.

While I do hope to lose some weight from this exercise program, what is more important to me is feeling better and helping my health. I'm hoping this time I don't push myself too far and overdo it, that way hopefully I can stick to it this time. If not, well I will just start over one more time.

Powered by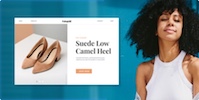 Create your own unique website with customizable templates.