Since a large part of this blog is dedicated to my being an author, I thought that I would give a little writing update. As many of you probably know I am very excited to be part of a horror anthology, Electromagnetism, just released! (Links will be at the end of this post). I am also excited to say that edits are done for a super sexy short for a summer erotica anthology out July 18! I am also thrilled to announce that a sweet romantic novella has been accepted by Hot Tree Publishing and will be out next February! Excited to join the Hot Tree family!

As to what is down the road, I have several horror shorts out on submission and hope to have some acceptances to share soon. This month I am working on another horror short and a sweet winter romance. I am also brainstorming the next two Gods Behaving Badly books and the long awaited sequel to Quest for Redemption. Lots of writing still coming from me this year! So please keep checking back for more updates!

Powered by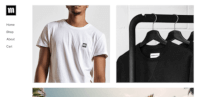 Create your own unique website with customizable templates.