As I work on self edits on my Port Stone fantasy story, I am working on a new m/m romance story tentatively titled Ice Breakers. It is a hockey romance that is sure to steam up the pages! I haven't gotten to the naughty parts yet, but I know that they are coming. This is the fourth m/m piece that I have written and I am taking what I learned from the other pieces.

This may be a hot romance, but at the heart this is a love story. Two men find each other at the oddest moment and sparks simply fly. They have a lot to overcome, but love is one of the most powerful forces in the world. I hope to have the rough draft of this novella finished soon and hope to get it edited and to my publisher by the first of September.

This is a busy writing month for me, I just hope that I have enough energy to get everything done. Then next month I plan on working on the long awaited sequel to Quest for Redemption, Quest for Self. I have a brand new shiny cover for it, not I need to finish it to share with the world!

Powered by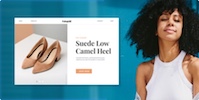 Create your own unique website with customizable templates.