Can you believe we are already a week into 2018? Where did 2017 go? Where did this past week go? I haven't even started to post my goals for 2018 here on my blog yet! Well today I start with my writing goals for this year.

First and foremost I am committing to being here on my blog 3 times a week, probably M/W/F. Will I sometimes post more? Yep, but I am going to make sure I at least hit my three each week.

I am also working on becoming more organized with my writing and routine. One big help to this is a new writing desk and space dedicated just to writing. I have some cork boards and a white board to help me keep notes and weekly goals somewhere where I can see them. I am also committing time to sit down and write six days a week. I am giving myself Sundays off as everyone needs a break and Sundays are family time.

Part of writing is getting your work out and into the hands of readers, which means social media is part of the business. That means I will try to keep more active on here, FB, Twitter and Instagram. I might even start putting some stuff up on Youtube once a month. Follow me at these various sites to get to know me more.

And of course what are writing goals without some actual writing goals? I have a m/m hockey romance that will be finished this month and sent off for consideration at my publisher. Then I will be working on Quest for Self, the sequel to Quest for Redemption. I will also get to Quest for Love, the last in the trilogy, later this year. I have another fantasy romance that I will be sending to my publisher later this year and a sweet romance later in the year as well. To round all of these novels out I will be writing more short stories this year and cleaning up some old ones so that they can get out into the world. This is a tall order but I think that I can do it!

Powered by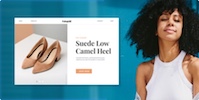 Create your own unique website with customizable templates.