October is already more than half over and that means November is really just around the corner, and for this author that only means one thing, National Write a Novel Month. I am starting to prep for my novel this year, which will be the sequel to Quest for Redemption, entitled Quest for Self. Little known fact, Quest for Redemption was a NaNoWriMo novel itself, though it took a few years for it to become published after I initially wrote it. I figure that it is only fitting that I write the sequel in the same fast and furious pace of the original.

So for those of you who don't know what NaNoWriMo is about, you basically write a 50,000 word novel in one month. Crazy? Yes. Fun? Oddly yes. How does one prepare for such craziness? Well I am going through Quest for Redemption and making notes for the sequel. I am getting an rough outline ready, making sure I know the plot points that I want to flesh out. I am getting the ideas in my head in order so that once November hits I can just write. I even have the cover for this book already and I am hoping that it really helps inspire me during a long month of writing!

Any other people writing a novel next month? What are you doing to prepare?

Powered by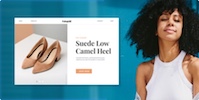 Create your own unique website with customizable templates.