I for one am extremely thankful that 2017 is here at last! I have lots of big plans for this year and I am ready to get started on new and exciting adventures. I am starting the new year with my new day job still brand new to me and taking some time to get the day job/writing/life balance in place. So far so good on that. I am also starting the new year working on the long awaited sequel to my romantic fantasy Quest for Redemption, tenatively titled Quest for Self. I am also working on getting Gods Behaving Badly Book Five, Love and Wisdom, out in early February. I am also just starting edits for book 6. My day job may be slowing me down, but not by much.

Last year was a tough year, so I am really hoping that this year is much better. Last week I shared a lot of my goals for this year. Let's hear some of yours. Let's make this year great together!

Powered by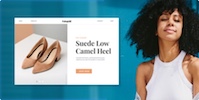 Create your own unique website with customizable templates.