Back with another movie review, this time for the based on a real life story movie, Lion. I know, I know, it has been out for a couple of months, but hey I sometimes fall behind on things. Anyways, my husband and I went to see it and boy are we both glad that we did! Talk about a great movie that will fill you with emotion and more importantly hope! I rarely cry, but this movie brought happy tears to my eyes.

Lion is a story of a young Indian boy who gets separated from his brother and then lost on a train that takes him thousands of miles from home. Not knowing how to get home, or even the correct name of his village, all seems lost. Eventually he gets into an orphanage and gets adopted by an Australian couple. Years later memories comeback about his first family, and he attempts the impossible, finding the needle in the haystack that is his hometown and his family.

It's a great story that while sad in places, the movie leaves you with a feeling of hope and possibility. The two actors that portray Saroo are incredible. Young Sunny Pawar is fantastic as a scared and lost boy. Dev Patel takes over as the adult Saroo and also gives a moving performance as a man torn between his past and his present. (Plus can I just say Damn! Dev has certainly grown into a hot young man! Damn!) I give this movie 5/5 stars and will be buying it when it comes out on DVD. I am also going to purchase the book by the real life Saroo that the movie is based on. We need more movies like this in the world.

Powered by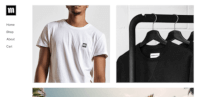 Create your own unique website with customizable templates.