So I haven't done a movie review in a bit, but I am back with a big one! This past weekend I went to see It, based of course off the book by Stephen King. Now I will try not to have too many spoilers, but since most people watching this movie have either read the book or watch the old miniseries, there's probably not much that I can spoil anyways.

For me this version of It got many things right. It is a good horror movie in and of itself, plus as a fan of the book it captured the spirit of Stephen King's work very well. Does it have everything from the book in it? No and there is no way that it could. (Plus there is one very controversial scene from the book that just is not something that should be acted out by child actors. If you have read the book you know what I am talking about.) Sure, they could have delved into the lives of the children a bit more, but the movie is already two hours long. Instead it really focused on each child's fears, the very thing that the evil Pennywise feeds off of. I really liked the child actors in this film, I think they portrayed normal kids in a very abnormal situation. They were funny and irreverent. The look and the feel of the film was creepy and some scenes were disturbing as they should be. (For instance Bev's home life.) Pennywise is a disturbing clown, not scary to me personally but portrayed very well. There were some instances of jump scares that while I didn't jump caused others in the packed theater to jump and scream. For purists of the book, they did not get every detail right, but they made a damn good horror movie and I am so glad that the second part has been given the go ahead. I look forward to the continuation of this story with the characters as adults, I just hope that they cast as well as they did for the children. I give this movie 5 stars and recommend it to horror fans and Stephen King fans alike!

Powered by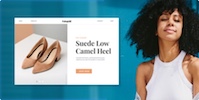 Create your own unique website with customizable templates.