Okay so before Blade Runner 2049 came out I will admit that I was pretty skeptical. I am a pretty bog fan of the original Blade Runner and a sequel 30 years later had me a bit worried. Sure the trailer looked good, but would the movie hold up? Would they do justice to the original? Would I finally learn if Deckard was a replicant?

First off, yes the movie holds up. It is not as action packed as I think that a lot of today's audiences have come to expect from their sci-fi movies, but it is full of intellectual action and has some twists and turns that I did not expect. Like the first it deals with a lot of current social issues in a way that is not heavy handed but still makes you think. As for how it treats references to the first movie, everything was handled with care and the two movies meld quite well. Honor is given to the characters from the first movie and Deckard is still Deckard. As for my last important question, is Deckard a replicant? Well you need to go watch the movie and draw your own conclusions.

I would like to add that there are three short films on Youtube that were commissioned by the director of 2049 that take place between the original and 2049. I recommend looking them up and watching them before you head to the theater.

Overall I am quite happy with Blade Runner 2049. Like Blade Runner before it, I think that I will learn and see more each time I watch this movie. I plan on seeing it one more time before it leaves theaters. I recommend this movie, especially if you are a fan of the original!

Powered by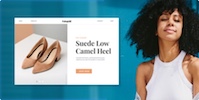 Create your own unique website with customizable templates.