As I am still trying to get back in shape after my surgery last year, I am having to take more and more time to focus on making time for my health. Sure that means taking some time away from writing and other activities, but hey it is well worth it. After all, if I am not healthy what is the point of everything else in my life? But I am starting to see some progress and that is just motivating me even more to step up my exercise game. I have been working my exercise into my every day, like walking home from work. I try to make sure that I hit 10,000 steps per day. I am getting back into yoga. I have started dancing again. And I have already lost inches off my waist. Inches! I need a belt for the pants that I bought last month. Woo hoo for me! Now to step it up I suppose.

Of course it has not all been easy sailing. My health still gives me some problems. Migraines and sleep disturbances have been plaguing me. Sometimes I feel guilty about not writing or promoting or doing something else. Still, I am trying to make myself and my health a priority. That's not something that I should be guilty about. Eventually I figure I will learn to make time for everything, but only if I keep myself healthy.

Powered by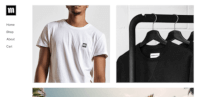 Create your own unique website with customizable templates.