So I know that a lot of people that are celebrating Lent by giving something up for the next 40 days. Now I don't really participate in Lent per se any more, I am much for fluid with my spirituality (and am not open to being bashed by any religion, so don't even try. Your comments will be deleted with no reply.) but I have always thought that instead of giving something up, why not add something positive to your life for the 40 days. Isn't building a new good or healthy habit better than say giving up chocolate for awhile? Just my thoughts. So for the next 40 days I am going to concentrate on my health. I want to hit my 10k steps a day for 40 days. I am also going to do at least a little bit of yoga for the next 40 days. I have been struggling to get back in shape since my surgery last October, so I am going to really focus on that over the month or so. I guess in a way I will be giving up some writing time and such as I workout, but it is for something that will only make me healthier and will make writing easier in the long term.

Are you giving up something for the next 40 days? Adding something positive? You don't have to celebrate Lent in order to make a commitment of some sort to yourself.

Powered by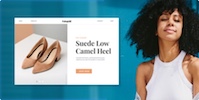 Create your own unique website with customizable templates.