I had a small set back health wise this past week, one that sent me to urgent care and to the doctor. So that means my fitness regime was also set back somewhat. I missed my yoga, strength training, and step goal for the last three days. Still, the first part of the week started out well and I kept to my fairly healthy diet, so I ended up actually losing a pound! Woo hoo!

Tomorrow is a new week and I am feeling better, which means I am ready to hit my exercise goals hard once more! Sure I had a set back, but life is full of setbacks. I am still doing what I can and making progress in bettering my health and that is what counts. I still need to figure out a way to get to the gym and really start strength training, but until then I have found some wonderful full body workouts on Youtube. What would I do without Youtube? lol

Anyways, I am behind in my 31 days of yoga, but I am planing on catching up and finishing my commitment to myself. I am also going to try really hard to beat my brother in our weekly workweek step challenge on Fitbit. I also need to strength train at least three times. I can do this! I also have a couple accountability friends on FB, where we check in with each other and encourage each other to reach out goals, in health, writing and life in general!

Powered by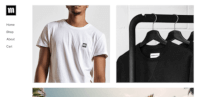 Create your own unique website with customizable templates.