This year I am learning to find more balance in my life. I am back to working a day job, so I now have to balance that with my writing career. I am actually finding this rather easy as I work part time and still have plenty of time to right. In fact I find that I am managing my writing time better and that I seem to be getting more words out. Maybe I just needed to get out more and be less isolated to get my writing mojo back. I think that this is going to be a good year for my career all the way around.

The other thing I am trying to learn to balance is my work/life balance. I tend to work more than I tend to take care of myself. But this year I am making me and my husband priorities as well. I have a fitbit now thanks to my brother, so I am trying to use that to help with getting my health back on track. I am going to make it a point to have date nights with my husband more often. I am going to make time to read each and every day. I am going to meditate every day. I am going to take care of myself better so that I can still work and write, just from a happier and healthier place.

What are your tips to having a more balanced life? Leave them in the comments.

Powered by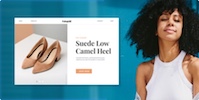 Create your own unique website with customizable templates.