Sorry that I have been missing for a bit. Depression reared it's ugly head for both my husband and myself and it has gotten in the way of some aspects of my life, like writing and blogging. Seriously last week I was lucky to make it to my day job and get some dinner made. That's what depression does to me, gets in the way of my life and my plans. Even the simplest things seem to take all of my energy. My motivation is gone. My sense of self is gone. Nothing really seems to matter and I can't seem to get anything done no matter how hard I try. It's not a pretty sight. I do okay in faking it when I am at the day job. I plaster a fake smile on my face and act like I am alive inside. That works with people who don't know me. Once I am home and faced with my own company, well the depression takes over and makes me useless.

This week I am still depressed, but I am trying to work my way out of it. I have a plan for the week. So far I am sticking to the plan. I am slowly getting out of my depressive state and getting back to normal. I know that my depression could dip again at any moment, but I am trying to cut myself some slack and get what I can done. I figure as long as I am moving forward I am going good.

I hope my readers can be patient with me. I am still blogging and still writing, sometimes life just gets in the way and makes me way slower than I would like. Hang in there with me. Thanks.

Powered by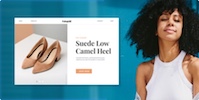 Create your own unique website with customizable templates.