It's almost here! Earning Forgiveness: Gods Behaving Badly Book 6 is almost here! Poseidon's story will be released Thursday, May 11th! Preorder link coming soon! Until then, may I present you with the cover!

Poseidon, God of the Oceans, only fears one woman in the entire world – his estranged wife.


Recent events have brought the importance of family to light for the god of the seas, Poseidon. Someone terrible is after the gods and he will do whatever it takes to save his family. But first that means he must track down and mend old wounds with Amphitrite, his estranged wife. He would give anything to bring her back into his life, but the woman had not spoken to him in over 2000 years.

Unfortunately time for seduction is limited when their daughter is taken.

Can Poseidon ban together with other gods to not only save his daughter, but the gods in general? Will his newfound willingness to work with others be enough to prove to Amphitrite that he is a changes man?


Powered by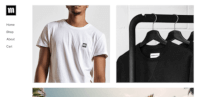 Create your own unique website with customizable templates.