Guess who is back reading and giving some book reviews? This lady!

I just finished a fun read, Soulless by Gail Carriger. Vampires, werewolves, a strong female lead, and all set in an alternate English history? Of course I had to read this book! For the most part I really liked this book. I thought that the plot was engaging, with enough excitement and intrigue to keep me turning the pages. The characters were fairly strong, especially the lead character, Alexia. The only real problem that I had with this book is that there is some head hopping that takes place, especially in the beginning of the novel and it sometimes took me a moment to realize we were in someone else's thoughts and it would take me out of the story. The head hopping seemed to happen less as I read, or maybe I just became better at ignoring it. For that reason I am only giving this 4/5 stars. I still plan on reading the rest of the series, but I am hoping that editors have taken care of point of view hop problems. Still this is an exciting paranormal read and I would recommend it to others.

Powered by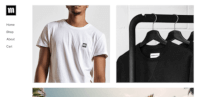 Create your own unique website with customizable templates.