I am still on a high for being included in this special collection of super sexy heroes and villains stories with four other amazing and talented authors! Today I thought that I would give a little tease of my story, The Rise of the Inquisitor. I plan to continue this story in at least two more novellas, so get ready!

If you have not picked up your copy of Dark Justice: Vengeance with Sizzle, head over to Amazon now to grab either an ebook or a paperback! Available on Kindle Unlimited as well!

Link:

http://a.co/9BgQ8Fw

---

And now for the excerpt from The Rise of the Inquisitor...

Heading downstairs, Charles put on his most charming persona, playing the perfect host to the elite of Denver and the scientists of his latest acquisition. From the mayor to the press, he soon had people eating out of his hand. Amazing what some British titles and an accent did to Americans, he thought to himself amused.
Despite all the socializing, Charles couldn't help but flick his eyes to the entryway every time a new guest arrived. He kept waiting for the main event in his mind, the delectable FBI agent assigned to 'bring him down'. Just thinking about her made him laugh a little too hard at the mayor's silly golf joke.
Finally the moment he had been waiting for arrived, and despite doing his homework on his nemesis, when she walked into the room in a red and silver ball gown showing off her small waist yet displaying her curves to their fullest, well he found himself breathless. "Damn." He muttered, excusing himself and moving towards the group from the FBI who just arrived.
"Welcome, Director Marquez if I am correct? And these are your guest I presume?" He bowed towards the gorgeous creature captivating more than him and two other men who barely registered in his mind.
"Yes, these are Agents Jeff Matthews, Henry Miller, and Special Agent Nadia Ivanovna." Director Marquez said, a polite smile on his face even though his eyes didn't rest for a second. He was scanning Charles, the room, everyone in it. This man was also a worthy opponent, though not as lovely as Miss Ivanovna, nor did he have such a remarkable record of no case unsolved like his Special Agent. She was the true opponent here.
Charles nodded at each of the men and then reached out the take the gloved hand of agent Ivanovna. "Charmed I am sure." The moment he touched her something shot through his body, a tingling that caused a shiver to shoot down his spine and his cock to tingle with anticipation. This woman was more than a mere beauty, there was something other about her. Could she be like him? If so this little game of cat and mouse just got much more interesting.

Powered by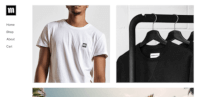 Create your own unique website with customizable templates.